Irish New Testament Project
How You Can Help
This project needs volunteers who can help with the following tasks:
Type in portions of Scripture from scanned-in images of the Irish text. It is simple, but time consuming. These volunteers should be good typists, and should have experience with the Irish language. A person does not have to have any background in typing in Irish, but it sure makes it much easier.
Proof the typed-in portions against the scanned-in images to make sure no errors were introduced.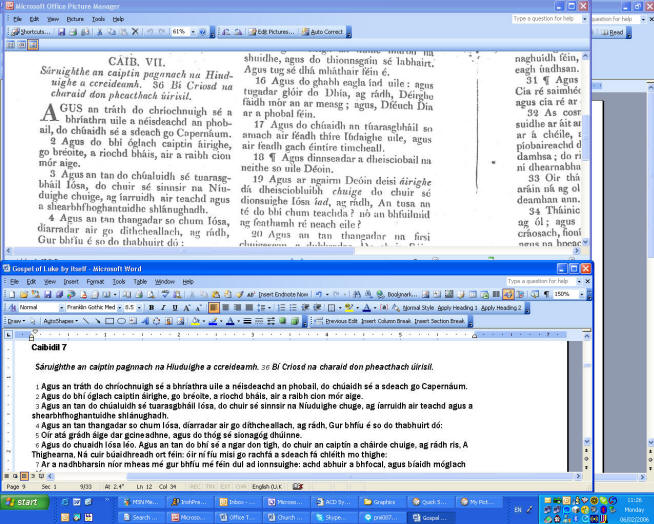 Contact the project coordinator if you could be of help with this project - via email.